Supporting us

Since its foundation in 2006, the association World Citizens Music has had as its mission to revitalize and reform the sense of musical creation in today's world ; to promote the creation of a new music that attempts to eliminate the schism between art & popular music. And this, from its composition to its performance.
This objective was realized by the creation, in 2010, of the European Orchestra ViVo!. ViVo! gathers 36 professional musicians under the directing of Garrett List.
Supporting World Citizens Music, it's supporting an orchestra with a mission and being part of its development and its influence.
HOW TO SUPPORT US ?
→ KISSKISSBANKBANK
→ BY DONATING
To contribute to World Citizens Music's development, you can donate to the organization to the following account number : IBAN BE34 0014 8801 8190 – BIC GEBABEBB (the tax deductibility procedure is in progress)
→ BY BEQUEATHING YOUR LEGACY (BELGIUM ONLY)
World Citizens Music is part of the national campaign organized by testament.be whose purpose is to encourage the general public, from 60 years old and more, to bequeath in favor of a good cause.
Let World Citizens Music pay your inheritance taxes !
Offer your legacy to the person of your choice while supporting our mission: promote musical creation and stimulate the trust of human beings in their own creating capacities.
During a legacy, the inheritance taxes can be very high. Unless that you opt for a legacy in duo. This procedure allows your heirs to receive more and you, to help World Citizens Music.
Example : You wish to leave 100.000€ euros to your nephew.
A CLASSIC INHERITANCE
Amount of your bequeath
100.000 €
Inheritance taxes to pay to the state
40.625 €
Your nephew receives
59.375 €
Almost half of your inheritance goes to the state.
LEGACY IN DUO
If you opt for the "legacy in duo", your nephew will receive 65.000€ instead of 59.375€. He will not have to pay the inheritance taxes. All taxes will be paid by World Citizens Music.
EXAMPLE:
Amount of your inheritance
100.000 €
To your nephew
To World Citizens Music
You bequeath
65.000 €
35.000 €
All inheritance taxes are paid by World Citizens Music association
25.000 €
Your nephew receives
65.000 €
Your generous gesture offers to World Citizens Music
9.675 €
World Citizens Music took part in the Will show in 2012. For its first edition in Brussels, the event was a great sucess.
Marie-Pierre Lahaye (the association's coordinator) presents Orchestra ViVo! and its projects.
Let's watch the vidéo!
What could we do with a legacy or a donation?
→ Creation and promotion of a concerts series bearing the name of the donator. (25.000 € per concert)
→ Financing of seminars in residence bearing the name of the donator dedicated to the creation of new works: research, musical directing, composition, and rehearsals. (25.000 € per seminar)
→ Creation of seminar in residence bearing the name of the donator with the participation of an internationally renowned composer or soloist. (40.000 €)
→ Production of a European and/or international tour. (50.000 €)
→ Creation and promotion of a biennial gala concert to allow ViVo's! partners and friends to discover the new musical creations of the orchestra. (30.000 €)
→ Recording of CD and DVD by the entire orchestra or the orchestra in one of its various forms. (between 18.000€ and 25.000€ according to the project)
→ Development of a graphic and visual identity for the orchestra: logo design, creating a backdrop, stage costumes, artistic photos, ... (15.000 €)
→ Renewal of the computer equipment (12.000€), the recording equipment (5000€), and the amplification equipment (1.500 €)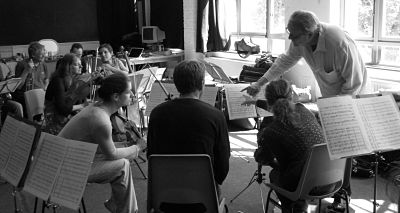 The European orchestra ViVo! has a mission which widely transcends the world of music. By gathering young and talented musicians of multiple horizons, ViVo! places itself in an artistic movement which aims to empower each individual with trusting his own creative ability.
Garrett List
→ BY BECOMING VOLUNTEER
We are actively seeking volunteers for our many services. If you wish to put your skills and some of your time at our musics disposal, don't hesitate anymore: contact us !
→ BY DONATING EQUIPMENT
World Citizens Music association is always in need of renewing its computer and recording equipment. For more information about the equipment needs of the association, don't hesitate to contact us !
Our annual accounts
The World Citizens Music's annual accounts are places every year at the county court's graft of Liège.
Thank you for your generosity, without which we won't be able to develop our orchestra and its influence in Belgium and abroad. Indeed, the allowances we are receiving are not sufficient to fulfill our mission and to take up the challenges that are ours.
We rely on your donations and bequests. Every gesture counts! Thank you.
Contact us
You would like to support our new orchestra and to be involved in its development and its influence? Contact Marie-Pierre Lahaye (04/ 232 00 51 - 0498/511 691, or by e-mail : mplahaye@worldcitizensmusic.com. It will be our pleasure to provide you with further information.
---
Thanks to the following governmental agencies for their confidence and support.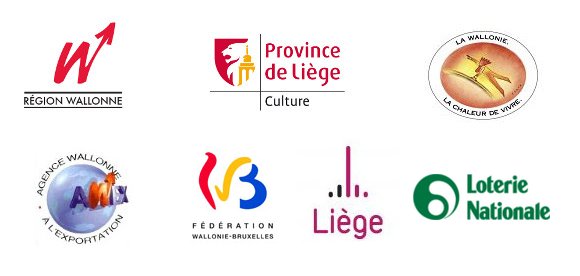 Top
Copyright World Citizens Music © 2022