Orchestra ViVo ! Direction Garrett List

Orchestra ViVo ! is Garrett List's latest big project. It is a network of 30 musicians committed to create a 'new popular music', which is both art music and popular music. Art Music because it integrates the contribution of European classical music into its musical composition. Popular Music through its deep desire to communicate and touch everyone's heart.
---



KissKissBankBank
Our 1st crowdfunding
---
Orchestra ViVo ! debut album
Label Igloo Records (release : march 2014)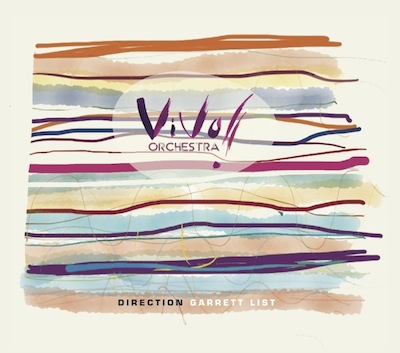 Link to the album page on Igloo Records website
---
---
Reward at the Octaves de la Musique 2013 !
On April 29th 2013, the career award of the Minister of Culture Fadila Laanan was delivered to Garrett List. This prize is given to the association World Citizens Music for its ambitious project Orchestra ViVo !, which contributes to the development and diffusion of a new popular music, inspiring and creative.
You haven't heard the last of Orchestra ViVo !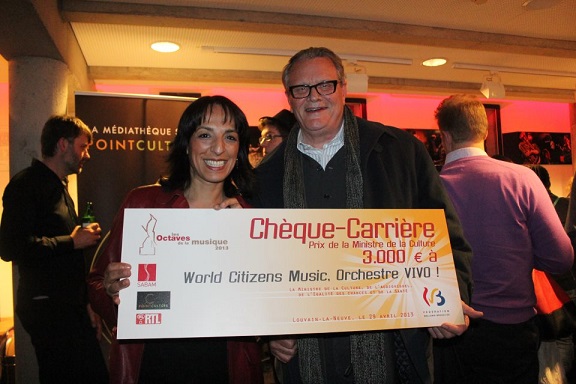 ---
What they say about it :
Fascinated to see that thirty young musicians without conductor can come together and keep us captivated for such a long time thanks to their sweet, cheerful and(but in the same time) nagging music, all of that accomplished with technic and rigor. I loved the battery's solo opening the show and the (woman) clarinetist. I enjoyed Garrett's love and enthusiasm for his young musicians, with his mischievous air and his poetry. Congratulations also to the young violinist ....
Hoping that your work will soon be recognized and will open another path to music.

Brigitte Sepulchre (spectator)

And let me tell you again Mr Garrett ( the jazzy-philosophico-comic artistic director) List, that this concert was much more than interesting, it was an « elevating » and invigorating experience, which leaves us with smiles and things to think about with the mind and with the heart.

Hélène Baiwir (spectator)

Beautiful concert in a beautiful theater and with a beautiful cover for your first CD ! I hope ViVo ! will perform again soon.

Véronique Boniver (spectator)

Sumptuous concert !

Philippe Content (Huy Regional Cultural Center director)

Big musical moment !

Christophe Loyen (musician and Chênée Cultural Center director)

That's like nothing else. That's terribly exciting ! The revisited classical music opens the door to all our desires.

Françoise Halleux (spectator)

Thank you Garrett List for this orchestra full of promise for the future, of which Liège can already be proud, and for tirelessly handing down your ideas over the years.

Philippe Schoonbrood (Chief Editor of Jazz Around and Citizen Jazz Benelux).

Vielen Dank für diese Stunde Poesie & Musik der besonderen Art ! Bereicherung, Berührung und Genuss vom ersten bis zum letzten Klang... Hach..... :) - « Thank you for this moment of poetry and this music out of the ordinary. It was enrichment, emotion and pleasure from the very first note... :) »

Evelyne Cüpper (spectactor)


Créer une nouvelle musique populaire - JC. Vantroyen, Le Soir, 1-2/06/2013
Orchestra ViVo ! : du jamais entendu - F. Hendrick, La Meuse (Huy-Waremme), 20/11/2013
Musikalische Matinée mit dem Ensemble VIVo ! - R. Ducomble, BRF, 5/12/2013
Eine Symbiose von Zugänglichem und Ungewhonten - P. Sporken, Grenz Echo, 10/12/2013
Écouter la musique autrement avec ViVo ! - L'Avenir - 20-03-2014
Album review - Focus Vif - 18.04.14
Portrait de Garrett List - Focus Vif - 18.04.14
La musique éclectique de Garrett List et des 28 autres musiciens de ViVo ! - Le Soir (Mad) - 24.04.14
Album Review - Martine Dumont-Mergeay - La Libre, 28-05-14
Garrett List et ViVo ! « Changer les choses » - JC Vantroyen, Le Soir Mad, 03/08/2016
Garrett List et ViVo ! La nécessité de la musique populaire - Jacques Prouvost, Revue Larsen, September 2015, p. 15
Top
Copyright World Citizens Music © 2019